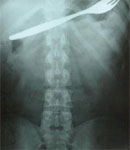 Marge, who suffers from terminal literalism, did indeed, stick a fork in it. Now she's done.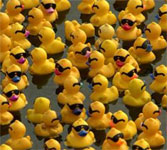 However, as a long-time member of "Ducks Unlimited", Marge was the cause of much consternation -- as she insisted on bringing her entire collection to every meeting. It was with great relief that the members heard of her passing.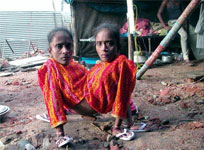 In 1987 Marge did, however, draw the line at this two-for-one offer. "Cooler heads prevailed," she said and put on her ice cap.